Heirloom furniture
Buying a furniture is a big investment and for many, these are pieces that will make a house into a home. While trends come and go, some furniture is a true investment that can last for generations.When choosing furniture that will go into your house, you are choosing pieces that will be passed on with fond memories. Maybe you remember always sitting around grandma's dining room table while preparing her signature food or recall the cabinet your aunt always kept the kids away from. Now, it's your turn to find pieces that will be passed on to your children and their children!!!
5 TEAK WOOD Furniture Items to Consider For Your Home Improvement Project:
With people striving to stay at home as much as possible, I guess everyone is noticing things about their homes they would like to improve. From touching up paint to knocking down walls,  We know home improvements are underway.
Along with the things you are noticing about your home, you may have noticed you would like some new wood furniture . When you don't like your furniture, whether it be uncomfortable or just getting old, you may feel less happy with your home's look.
It's important that you love your space, as you're spending more time at home than ever. So, if you're in this position, it's time to invest in some quality teak heirloom furniture items. See our top picks from the list below!
When you shop at online furniture store, it's important t choose a design which suits your home. You're investing your hard-earned money into your home, so you deserve to have it be made for you.
When you buy from OTIUM LIVING, each piece is designed with you in mind. With all of the pieces below, you can customize the size, hardware (if applicable), wood species, and even the stain. So, don't be afraid to get creative with your pieces and make them your own. Now, let's get into our top wood furniture picks.
1.Exclusive Otium Teak Bed
One of our best selling beds is the exclusive otium teak bed. This is likely because it's perfectly modern, yet classic. You can see this stunning piece of furniture in the image below to get a feel for its style. The exclusive otium bed is made of solid wood, so it will last you for several decades, and can even be an heirloom piece for your family. If you are ready to spruce up your bedroom furniture, this is a great choice for you.
2.Mid-century crockery cabinet
Looking for some new wood furniture for the dining room? Our Mid Century Crockery Cabinet is a popular pick for storage in dining rooms because of its deep drawers and cabinets. These cabinets and drawers were designed with formal china and silverware in mind, as we know it's hard to find storage for these items. It has mid-century modern feel with its sharp lines and rectangular shape. If you noticed your space is lacking in the organization department, this is a great piece to invest in.
3.Vintage teak dining 
By far one of the most popular tables we offer is the Vintage teak dining. This is a classic piece of wood furniture made of multiple quality planks. The table is very bold, without being overwhelming. No matter your home decor style, this table is bound to suit your space.we understand that every home, the needs and desires vary. so we also can customise flexible seating solution ,For this reason we've found that benches in dining room are the perfect solution. Always consider your wants ,needs, layout, and how your room function.
4. Mid-century TV console
Need some more storage in your living room which serves the purpose of organising your dvd's and gadgets?? You will love the space the Mid-century tv console  provides. This teak wood console has enough storage that give you a designated home for any media related item. In the image below, you will see this stunning piece of wood furniture.Remember, we always give option to choose the polish to whichever option you like best. 
5. Lift top coffee table
Last, but certainly not least, is the Lift up Coffee Table. Perhaps you are spending time in your living room when working from home right now and realize there is nowhere to put your coffee mug. Or, maybe your kids are doing their homework on the ground, rather than a hard surface. So, you have come to the realization that you need a coffee table! If this is your situation, the Lift up coffee table is a stunning piece that your whole family will love. With its metal legs and solid wood top, it is an eye-catcher, to say the least.
We hope this list helped you decide on some pieces to buy as you do your home improvements. Our team is excited for you to take the step of purchasing brand new furniture pieces for your home! Solid wood furniture is a great material to invest in as it will last you a lifetime. So, you are making a great decision choosing your heirloom furniture with us. Happy shopping and improving your home!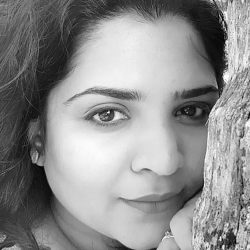 Latest posts by Shakuntala
(see all)