Too Good!!
The product is good. It is delivered and installed properly. All the specifications given are followed correctly. You are too good. You responded promptly. All in our house liked both the tables.
Bhuvaneswari Nagaraj, Bangalore.
Otium is simply Outstanding!!
Furniture from Otium is simply outstanding. We placed an online order and sent them pictures of what we wanted. We were not sure how it will come out upon delivery and kind of nervous. But when the furniture came, it blew our minds. It is done so beautifully, the quality and craftsmanship is beyond all our expectations. The wood is so solid and heavy that I will last for decades. We were joking with our son that we will leave this furniture for our grand children and great grand children. It takes us effort to even lift a chair, it so solid. Every piece is a work of art. We couldn't find any flaws in the workmanship.

Harpreet, who handled the order, was a pleasure to work with. She worked hard to pull off all the changes and customizations we requested. She was very personal, professional and proactive.

Deepak, who handled the production and delivery, was a pleasure to work with. Very attentive to all the details. The crew he sent for delivery and assembly, was fantastic. They were diligent, attentive to details, very well mannered and accommodating.

We are ordering more furniture from them and will recommend it to anyone who is looking for getting solid wood furniture (custom).
Thank you Otium.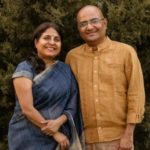 Lalit & Vanita Agarwal, India
I am Happy
I ordered balustrade balcony table and I wanted some customization. The team has done a great job. I am happy with the purchase.
Anusha
Excellent Customer Service.
I am very happy with the product I ordered. The finish was good and excellent customer service.
Preethi Nayanar
Best Choice for Home Decor
Otium had been one of the best choices we made for our home decor. From order to supply and installation all went very smooth with perfect professionalism. The service team and customers care took all care of the execution. Would recommend for any of the wood related requirements. Thanks to Otium team.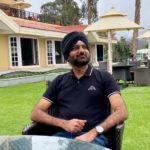 Sukwinder Singh, TN
Loved the Fusion
It was awesome experience .. the furniture was specially designed for my Son's room. The headboard of the bed was something unique and attractive. I loved the fusion of traditional wood and modern wood. Crockery stand that I choose was astonishingly awesome. Thanks to, "Otium Living" for understanding and designing my requirements to reality.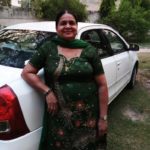 Paramjeet Kaur, Punjab
Excellent service and quality products!!
Kudos to team Otium for catering my requirement of sofa cum bed.

Searched a lot but could not find my requirement in ready made stock… then contacted team Otium who understood it and designed it to fulfill My exact requirement….. thank you team for all your assistance provided during enquiry, manufacturing and delivery.

Its a superb product, multi utility furniture fulfilling sofa cum bed function and also providing storage space.
Quality, finish and workmanship are superb….it was a great experience with Otium Living!.

Would be happy to contact team Otium for any furniture need in future..!
Excellent service and quality products!! Keep it up…!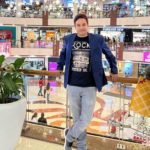 Viresh Tomar
THANK YOU
THANK YOU for all your kind assistance in our purchase of furniture items from the Otium. It's now installed and we are very pleased with it.
Had a great experience with Otium Living! Ordered and received entire furniture quickly and the install was done under a day. Not only was it done quickly, the installation team was very professional. The sofa is super luxurious and the bed with live edge headboard is just gorgeous. Solid Wood and Great Craftsmanship in Counter top table…
We highly recommend them for your furniture needs.
Great people, excellent service and quality products!! Kudos to entire Otium team.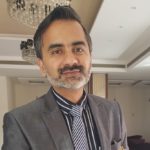 SACHIN SAINI
Our Search ended with The Otium Living!!
We, for long wanted to customise our work space for jewellery designing. Our job was very minute & required special carpentry skills. We met a lot of carpenters but our search finally ended when we found Otium Living ( @the Logandlumberco ). It's almost like having a designer right here with us. Kudos to the whole team. They literally did the job with so much personal interest & a keen eye for customer satisfaction. The end product was just beyond our expectations.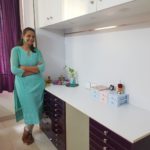 Saptarangbeads - Vanita Patel
Otium was the Best Choice!!
Otium was the best choice for our traditional touch wooden sofa . Mary did an awesome job coordinating with us considering all our requirements and the product received was outstanding. The team did an awesome job.
Monisha gowtham
Good Experience!
Starting from enquiry to delivery of the product, the experience has been very good. One thing that made me decide to go for a Otium product over the others was their customisation option available for the material and the dimensions. The Book Wook Study table that I got from Otium living was exactly same as displayed in their website and the product was delivered on time as promised with great care. I highly recommend their products to anyone looking for sturdy and good looking furniture.
Mangala V C
Absolutely loved the..
Thank you! Absolutely loved the stool you customised for me. The quality, the finish, and the design each receive ⭐⭐⭐⭐⭐ from me.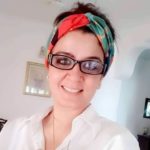 Sarika Luthra
A stunning piece..
A stunning piece, to say the least. The Otium Team was patient enough to make the last minute changes to the finish. The packaging was good and there was no breakage whatsoever. There was some confusion with the hardware initially but it was promptly handled by Mr. Deepak. This live edge mirror is the show stopper of my place. All thanks to Mr. Deepak and Shin who recommended them. Will definitely purchase more products when required.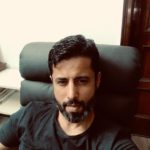 Saq Zah
Amazing and Authentic
This spice box certainly add a traditional look to my kitchen accessory. This utility box which is bacteria and virus free can be used as per our requirement.

Indeed!!!! It is an amazing, authentic and very strong.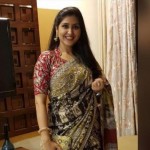 Sudha Mundhra, Mumbai.
Our New home Journey With Otium!
We Purchased multiple Products from Otium!
Bed is very sturdy and storage is an added advantage..finishing of this bed gives a premium look!
Dressing Unit: Good finishing 👌.. design is awesome…
Dining Table: Good quality…no sharp edges ..useful for small family..chairs of this dining table is also comforting..overall 5 out of 5 of the product..
Masala box is so attractive .👌.quality and finishing of this box is good .. must have in kitchen!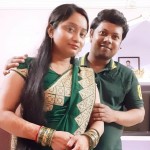 Guriya Rani, Patna, Bihar.
I Got this Amazing Shop!
I got this amazing shop online…something was just in my mind and found here…. according to my need , use and decor as well — flexi-mat , twin trays , rolling mat and butterfly stand. I bought so many products together….. I got each and every crafty product …well in time, very delightful and up to my expectations.
I am looking forward for many more in future. I liked the most is….quick response and assistance of the people at service there.
Thanks Otium living !!
Products : Flexi Mat

, 

Butterfly Holder

,

Twin Trays

,

Rolling Table Mat

.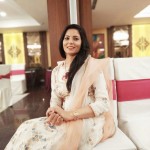 Harpreet Kaur, Punjab.
Happy with Sturdy – Strong Shoe Rack!
Product quality is good and finishing is excellent. Colour and design is exactly as per the requirement.
It is very compact and occupies less space . I am happy with the product. Worth for money.  Shoe rack looks sturdy and strong.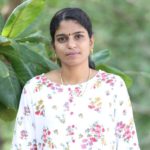 P Jhansi Rani, Tamil Nadu.
Best In Quality and Finish
I like the finish, its exactly as shown on the image. The product is so solid and worth purchasing.
Thanks for offering such nice furniture pieces at wonderful prices. I will be back for more products!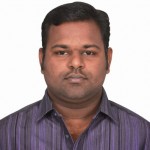 Varun J, Madurai, TN.
Submit Your Testimonial
We would love to hear your stories and experience about using our product. Please share your thoughts using the form below.