---
we make BIG DREAMS in SMALL SPACES 
Forget the commute hours you dialy spend enduring to the office, Because home office is where many of us are taking care of business. After the pandemic , the number of people working from home has increased and it has become a necessity to work from home. Employees working from home are not lounging around in their Pajamas. Those who work from home are more productive than in an office environment. but still working from home has its own challenges. Without an organised workspace, the work at home environment can quickly become tough and stressful but not impossible. Even though you don't have much extra space, you can squeeze an inviting workstation into an already tight space. Chances are there's a plain spot begging to be transformed into your workstation.
Gratefully, OTIUMN LIVING DESIGN'S FEATURE- RICH HOME OFFICE FURNITURE suitable for cramped working space in mind..Here's how we can help you setup your home office in tight space. For many of us it's not possible to dedicate a separate room for home office when space is in short supply. we have to get creative and make everything multifunctional.
1. The attitude factor of your work space 
One of the most important components of a home office setup is a good DESK. since lot of us are used to work on laptop and tablet, there's no need to take up too much of space with large desk. A compact desk can make it easier to create a workspace that suits not only your needs but the layout of your home. OTIUM LIVING comprises a wide variety of categories of desk crossing a spectrum from the more traditional, sprawling wood models to high tech, minimalist wood designs to meet your requirements.
2. Conquer your mess #ClearTheClutter
Its easy for documents and random supplies to build up in your work space over time so i would suggest to GO DIGITAL to GO PAPERLESS. To avoid making paper clutter scan your copies. There are plenty of tech apps to reduce paper clutter. Manage your DOCUMENTS by signing up for cloud storage . This can ultimately ELIMINATE the need for you to keep physical item around your work at home space. Another simple rule to declutter is to sort things in categories and label every thing possible.
3. Dual function furniture
When each space of your house counts, sometimes a formal desk ain't a good option. A STURDY LAPTOP COUNTER  can serve your needs. while a wall mounted desk can make the most of the vertical space available in small homes. Simultaneously you should make sure the furniture you choose is well designed and blends beautifully with the decor and other elements of your home, especially if your home office is sharing space with another room in the house.
4.Let your creative genie out
When you don't have enough space or a sole room to dedicate to home office, you  should make use of space creatively when placing a desk or the workstation.we got enough ideas like,
#TIP 1#Try tucking your working desk behind the sofa which can also serve to keep your sofa throws or even let the desk or a console float in front of a shelf .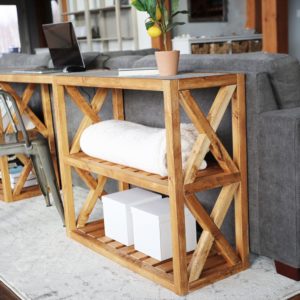 ---
#TIP 2# Find an unused wall space or wasted nooks that could be transformed into your office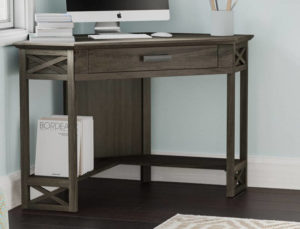 5.SHELF IT
Making efficient use of shelving in your work area allows you to artistically arrange your books, awards, framed photos, small electronics and other work-related materials, while keeping them off your work desk.By taking advantage of a room's available vertical space, right kind of shelf can do wonders to reduce your footprint, while providing ample storage and display space for office eessentials.
# TIP 1# To add essence to your space ,you can even put up a TV console with storage mounted to the wall .
---
# TIP 2# : A tall and narrow bookcase can produce a surprising amount of storage. Without wasting floor space, a tall bookcase can make use of vertical space that was previously unused.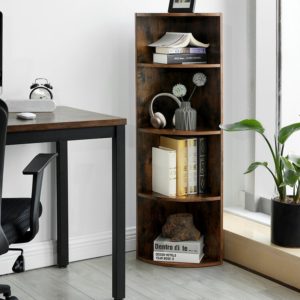 ---
OTIUM LIVING CAN BE YOUR GENIE..You can feel free to write us on Digital@thewoodexperts.com to get your dream furniture customised according to your requirements. we can make your dream furniture come true..
Whether you've turned a spare bedroom nook into a home office, or fashioned a corner bedroom nook into your workspace, having the right furniture for cramped space working can turn any home office set-up into huge success for you .I wish you endeavor your big dreams in your small spaces by working hard to make things happen . If you have an advice for maximizing smaller workspaces, feel free to share them in the comments section. I hope my experience, born of trial & error, helps you set up your own personal work shangri la.  If you try mine out, let me know how it works for you in the comments.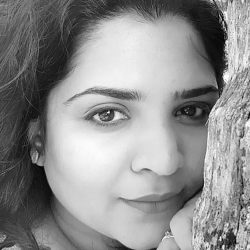 Latest posts by Shakuntala
(see all)