OTIUM KOTO AND PALO : Bringing nature to your home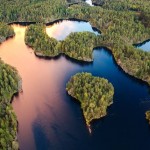 Wood has played a important role in the civilisation. Wood has been the unsung hero of the technological developments that brought us from bone and stone culture to the industrial revolution. From the cave age to the end of 18th century the world lived in the biomass age with wood as its primary building material.Throughout the great span of time, trees have provided the material to secure us in a safe home enhancing the chances of survival and growth. Its is really fascinating in terms of how technology is advancing  but with advancing technologies we have started accepting the brutal beauty of complex urbanisation of our society. Concrete has become the lifestyle concept but it has its own drawback . Otium living has always promised to spread a healthy and happy lifestyle concept so we are shifting trends of bringing sustainable building through the brand OTIUM KOTO AND PALO KOTO .Through this brand we are connecting people back to the natural world. Envision your dream home, and let us make it a reality, according to your individual needs and wishes, from scratch to a lifelong home. Made from the best raw materials grown in Finland, with high quality workmanship and ecological production.
Northern wood – a durable, high-quality raw material
Finland's clean forests, pine and spruce grow slowly because of the harsh weather conditions. Trees' growth period in one year is only 3 months, which means that the tree grows slow and becomes durable.During nearly 100 years of growth, the wood is toughened in hard frost, rain and storms. This makes Scandinavian and Finnish wood extremely durable, safe and healthy building material for wood houses. And this is why we get our wood imported from finland. The oldest log buildings in Finland are more than 500 years old and still look new and beautiful .The wood houses last for generations if maintained perfectly and looks new when repolished  .
WHY WOULD YOU CHOOSE WOOD ?
OTIUM KOTO:
Bring your dream home to life with otium. By using wooden structure as the material for your new home, you'll bring a touch of luxurious design and a unique atmosphere to your everyday life – while living in harmony with nature. High-quality otium koto wooden homes are manufactured using Finnish wood grown in the best coniferous forests of the world. Koto homes are double walled luxurious home. we construct double walls homes  with mainstream construction techniques including interior walls and insulation.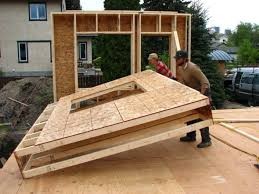 PALO KOTO:
Our extensive selection of Palo Koto range includes something to match almost any budget, size or tatse, and our understanding of the possibilities allows us to maximise the design, beauty & efficieny of the wood.Our people's expertise and the deep integration of construction gives us tremendous insight, and enables us to reduce risk, and save clients time and money, and surmount obstacles of all kinds.Paulo KOTO uses light wooden framework.This is the most common alternative and the one used in Canadian houses. A large amount of small components are used, that facilitate building modules, interchangeability and pre-manufacturing. Once constructed, these  walls become both the exterior and interior surfaces of the home.wall thickness varies from 35mm to 65mm with tongue and groove bar interlocking methodology to stand strong and tall in all all kind of weather condition.
OTIUM KOTO AND PALO KOTO not only makes housing unit but we indulge in house extension units too.. our wooden units can be used however you wish. From beautiful compact rooms tuck in the corner of your outdoor space, right upto impressive large wooden garden rooms to compliment any home or hospitality business.
she sheds
You must have heard about man cave and it has become a must have space in the house with gaming setup.It's also fair that women's also get their own spaces. we all want a little space to call our own.If you are a fashion designer let it be your creative den or a book nerd's paradise.You decide whether it should be a creative escape or a cozy getaway!!!!!  otium living shall create a cozy  wooden unit for you to cherish all the goodness of wood. Bringing good health and fitness, a sense of security, the opportunity for uniqueness, reflection and creative thinking.
Gym
Create your very own space for home workouts, free from crowds at any time of the day!!.No more gym commutes either!!. No membership fees !!.No overused equipment!!. Your own comfortable, personal gym — OTIUM LIVING shall design with your needs in mind!we will create a separate Finnish wood workout stations to help your family get active!
Backyard/Terrace home office
Modifying wooden cabins into your home office is a great home extension idea!!Along with a clutter-free work-space, sets the tone for calm and clarity.  There is nothing so beautifying than softer more muted wood tones of the wood house, we could bring Scandinavian and French provincial styles to your home office.The ways you can put wood to good use in your home office are only limited by your imagination. OTIUM LIVINGS simple principles of nature-connected design and the heart of it is sustainably sourced wood will ensure you a durable and timelessly beautiful wooden construction.
Library
Backyard wooden units are all the rage right now. They provide convenience for homeowners who have hobbies, but where has the home library gone? If you're looking to display your books,  don't have the square foot space to bring their vision to life indoors.For avid readers, the image of a perfect home includes an elaborate library!!!!fully stocked with first edition novels and a rolling ladder for easy access. I am so excited to introduce the" Readers Retreat "backyard wooden units  of  OTIUM LIVINGS. A true bibliophile would  love to plunge into an Intimate space dedicated to books, comfort, and quiet time.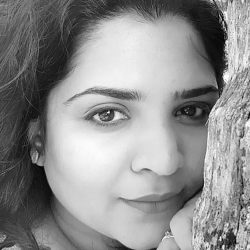 Latest posts by Shakuntala
(see all)